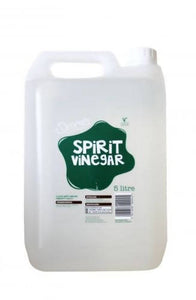 5 Litres Driver's Spirit Vinegar
£13.99

£13.99
Tax included.
---
---
Spirit Vinegar 5 Litres
Brand: Drivers
Regarded as the 'general run of the mill' type or working vinegar for industry.
Made from fermented molasses, the alcohol being converted into acetic acid, spirit vinegar is sold up to 12% and is a colourless liquid with an acetic/vinous flavour and aroma.
Widely used in vegetable and salad washes and high in volume pickling, chutneys and sauces.