Customer Feedback
Any questions? We are here to answer them.
All major Debit / Credit cards accepted via Paypal.
1 working day despatch with free 48 hour delivery service
"New Products
&
Special offers"
News Letter
via eBay
10 Litres Glycerine VG & 10 Litres Glycol PG

Description
Vegetable GLYCERINE VG 10 Litres

and

Monopropylene Glycol PG 10 Litres

European Grade A, Highest Quality
Food Grade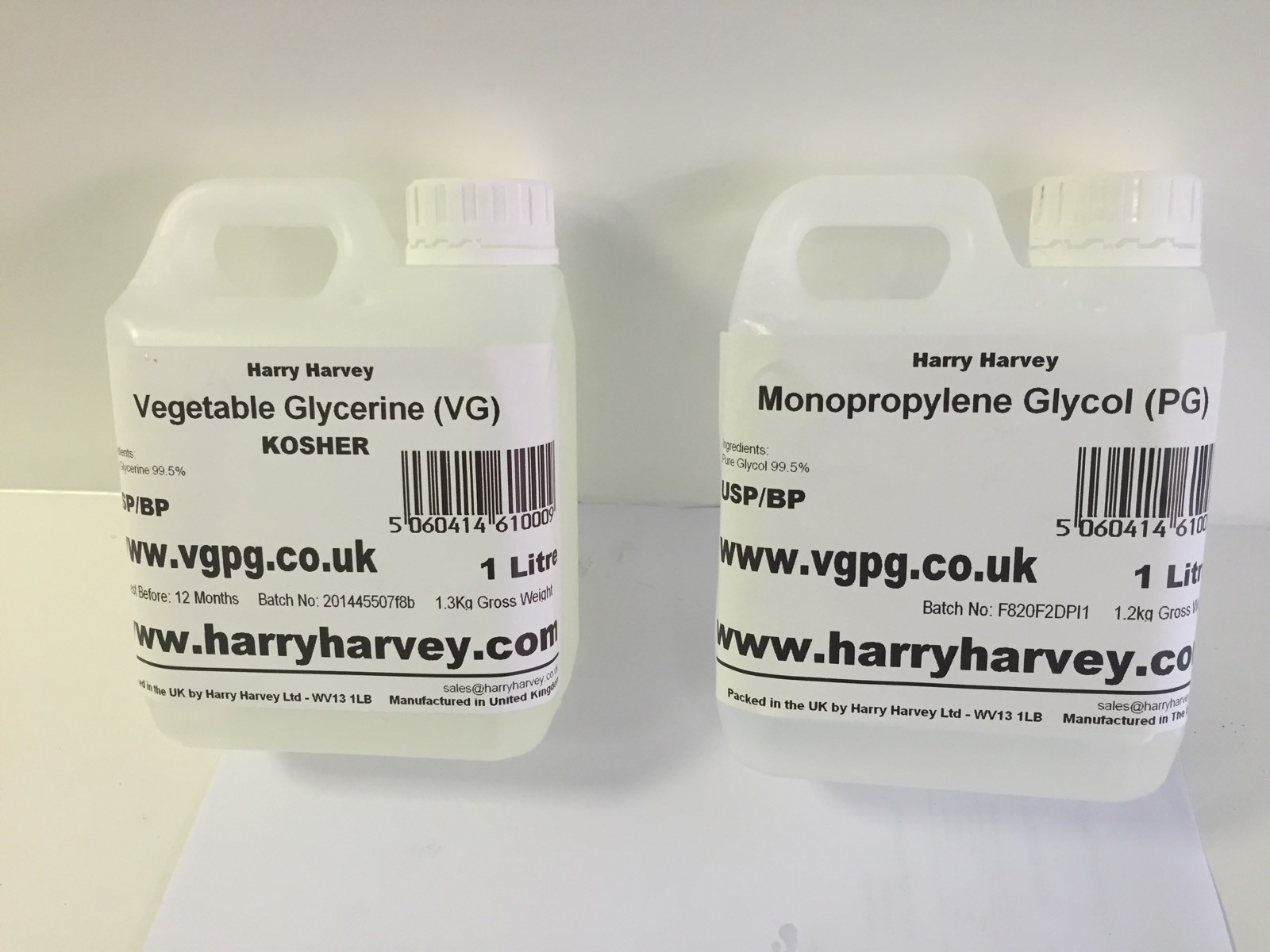 Image for illustration purpose only showing 1l bottles, you will receive the required order. 10 litres each.

Glycerine manufactured for the food and pharmaceutical industry, used by all major food manufacturers. VG and PG used in vape liquid manufacture.

European Pharmacopoeia Specification (Pharmaceutical Grade)
Sealed container with tamper evident cap

Payment
Payment to be made using PayPal at the time of checkout, if you prefer to pay by credit or debit card over the phone then please get in touch using the phone number listed on the left of this listing.

Cash is also welcome if collecting in person.

Delivery
1 working day despatch with free 48 hour delivery service or you can upgrade your delivery to express 24 hour for only £6.00. Contact us to arrange.

Returns
Buyers can buy in confidence with our 14 day no-quibble returns policy.
Terms and Conditions

Refunds will only be made on returned items in unopened condition.

Returns postage will be the responsibility of the sender

Payment to be made using PayPal immediatly, or credit debit card over the phone.

Collections can be made from our warehouse at 140 Bridgeman Street, Walsall, WS2 9NW. Use ask seller question to arrange times.
© HH Industries Ltd
designed by: AD-ARTS WebDesign
10 Litre Vegetable Glycerine & 10 Litre MPG GLycol PG USP Grade 20 Litres E-CIG
Product Code:
Availability: In Stock